Have you thought about Invisalign? It's a new way to straighten your teeth without the use of metal braces!
Dental Braces
Lingual Braces
Invisible (Invisalign) Braces
Do you suffer from:
Overly crowded teeth?
Widely spaced teeth?
Crossbite?
Overbite?
Underbite?
Embarrassment at the thought of metal and wire braces interfering with your appearance?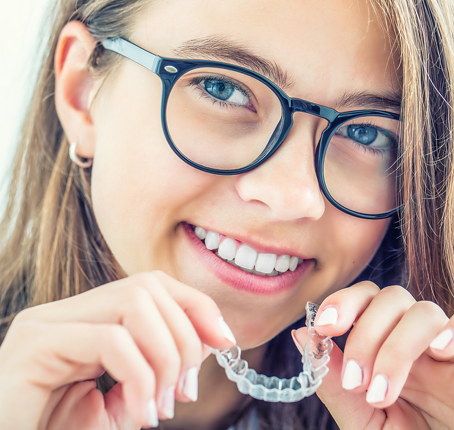 If you're ready for a smile that transforms your appearance, Arcadia Medi Invisalign is your answer. Although there are many choices out there, no other works as effortlessly as the Invisalign system. We at Arcadia Medi-Dental Group believe that Invisalign Arcadia Medi is the best way to straighten your teeth without wearing conventional metal braces. Best of all, you can to transform your smile without interfering with your day-to-day life. Because you remove your aligners before you eat and drink, there are no food restrictions or problems with flossing or brushing. This technology is also more comfortable, avoiding the mouth abrasions that can be caused by the metal and wires of conventional braces. And this technology is also more convenient, since you are likely to spend less time in our Arcadia Medi dental office getting adjustments.
What is the use of the iTero scanner for the treatment?
The iTero intraoral scanner offers the best workflow for the Invisalign system. The iTero scanners have an application called The Invisalign® Outcome Simulator, which can help you visualize the way your teeth may look at the end of the treatment. We can even share the outcome with you through email.  This advanced technology also has a tool, i.e., the Progress Assessment, through which you can track the whole Invisalign treatment plan and see the progress you are making throughout the treatment.
Please call our office today at (626) 515-8090 to make an appointment for Invisalign today!